Just what is

cask ale (a.k.a. real ale)

?




F

rom London's

Independent Real Ale Guide

... "Real ale or cask-conditioned beer is a natural, living product. The beer is

not

filtered, pasteurised or artificially carbonated. It's placed into casks (called firkins), often with extra hops for aroma, and delivered in unfinished form to pubs. Here the beer enjoys a secondary fermentation in cask that creates a full, mature flavour. In UK pubs, when the yeast has settled, the beer is drawn by the familiar hand-pump attached to a suction pump known as a beer engine. Some pubs without cellars still serve beer straight from the cask using a simple gravity tap." The Atlanta Cask Ale Tasting utilizes simple gravity taps to serve its real ales.



T

his is fresh ale the way it was meant to be served. Attendees at the Atlanta Cask Ale Tasting (ACAT) will be amazed at the complexity and smooth, delicious character of these special real ales. The beer lineup at ACAT will include cask versions of classic styles, some dry-hopped versions (with fresh hops added to the cask), and many specialty beers with exceptional ingredients! A panel of beer judges will conduct a morning blind judging session and award "best of show" ribbons.



UK casks are typcially elegant golden ales, pale ales, bitters, mild ales, old ales or dark ales. Many brewers in the USA (and a few in the UK) include special ingredients and/or processes with the 10.8 gallons of beer placed in their casks (spices, fruit, wood, chocolate, etc.). ACAT features casks from the UK and USA for interesting comparisons.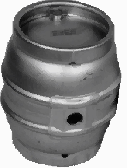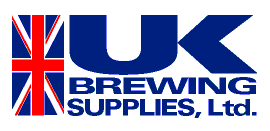 All Your Cask Ale Equipment Needs