"The Cask Ale Pavilion alone is worth the price of a ticket!"
-- K.P., a top rater on RateBeer.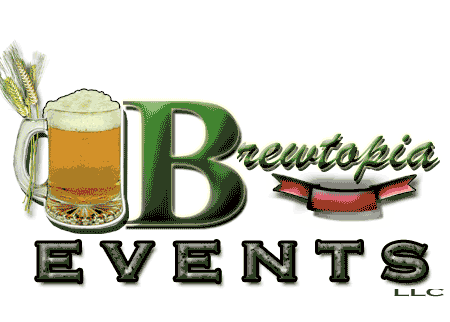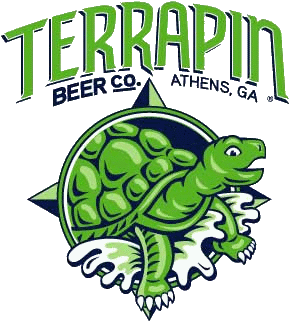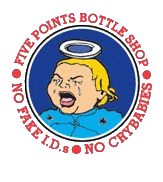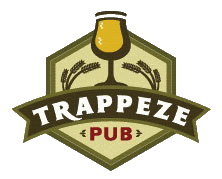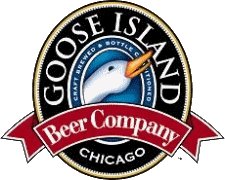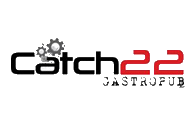 19th ANNUAL
CLASSIC CITY BREW FEST
One of the Southeast's Longest-Running & Favorite Craft Beer Fests!
Tickets are only $39.99 plus tax and a low Xorbia processing fee.
No refunds on tickets for any reason.
Ticket price includes beer, taster cup, program booklet and live music.

21+ only - NO children or pets please.
If tickets do NOT sell out online in advance, a limited number MAY be available for CASH only at the door. No guarantees on ticket availability at the door.
Print out your Xorbia ticket or bring on your smartphone to the festival for entry.
Bring photo ID to confirm age.
Tickets are transferable to other persons. We do NOT need advance notice on ticket transfers.
DD tickets: This event provides great entertainment that is worth the price of admission. The ticket price also reflects a donation for a charity. We believe in drinking responsibly, and there will be taxis at the venue at all times during the festival. There are also hotels within walking distance, with the Foundry offering a very special rate for attendees (see below). Considering all this and the limited space at the event, we are not able to offer designated driver tickets at this time.







VENUE



The event will be held in three of the Foundry's meeting halls, the Melting Point music venue and Terrace, Hoyt Pavillion and the Steam Company Pub.

Be sure to check out our popular Cask Ale Pavilion featuring a multitude of rare and unique beers that are unfiltered and carbonated naturally by residual yeast inside 10.8 gallon casks called "firkins." Cask Ale Pavilion sponsored by CATCH 22 GASTROPUB.
Click here to see the cask line-up at this year's festival.

The Foundry sells delicious food items during the event.

Why not enjoy downtown Athens after the festival and then stay at the beautiful Foundry Park Inn at great, discounted rate? A few rooms remain for the night

of BrewFest --
Click here, then...


Select date.




Select room type.









Being a Classic City Brew Fest volunteer is really fun

, and when the festival clean up is over, the volunteers get to participate in the fantastic volunteer party with beers and food! There is also a free t-shirt and other goodies in it for you. Volunteers must be at least 21 (photo IDs will be checked) and are NOT permitted to drink during the hours of the fest. We also need people to help work the door, run the registration booths out front, and dump the dump buckets.

There will be a

preview volunteer meeting

at Trappeze Pub in Athens on Tuesday, April 8, 2014 at 6:30 PM for those who want to sign up in advance for their favorite tables.



The MANDATORY meeting

for ALL volunteers is at 11:30 AM SHARP in the Foundry's Melting Point music hall on the day of the fest (April 13).

All volunteers are encouraged to show up on festival day as early as 9 AM to help load beer.



To volunteer, please CLICK HERE. Your name will be placed on our volunteer contact list, and group volunteer email information will be sent out starting in middle March. Please be patient and save the date. THANKS!





LIVE MUSIC





Playing On The Planet

is a power hitter in a live audience setting whether intimate or grand. A globe-wandering group, Playing On The Planet attacks varied metes of music with mountain bred instinct, convincing disparate audiences that they all arrived at a festival in the same vehicle: whether a pickup truck or a Nissan Leaf. The band is on a musical-mission to get you moving to the tapestry of energized and original "Cosmic Rockin' Boogie Grass" music.




We ask that all attendees be responsible, use moderation and remember that this event is for "beer tasting" - not overindulgence.
Taxis will be on call.
All beers at this event come through proper channels of Georgia's 3-tier system from licensed wholesale distributors through the Athens-Area Humane Society's 501C city and state special event, non-profit organization alcohol licenses.
Some beers will run out before the end of the event.
Do not drive after the event, as police will be out in force. Your safety is priority one.
Check out the fun video below from our 2013 Classic City Brew Fest...





Monday, April 7
- 8:00 PM - Highwire Lounge presents a special Terrapin Anniversary Trivia session.
- Monday-Saturday - Visit Chops & Hops restaurant in Watkinsville to experience exceptional craft beer selections and delectable food items.



Tuesday, April 8
- 6:00 PM -

Trappeze Pub taps a cask of the UK's award-winning Hawkshead Cumbrian 5 Hop Ale.
- 6:30 PM - Trappeze Pub hosts the preview volunteer meeting for Classic City Brew Fest volunteers.
- 7:30 PM - Melting Point's Terrapin Tuesday Americana Series with music from MATUTO. $2 Terrapin drafts all night.



Wednesday, April 9
- 5:30 PM - Terrapin tour & tasting at the brewery.



Thursday, April 10
- 6:00 PM - Copper Creek taps an extra special cask of Espresso Stout with baker's chocolate and jalapeño peppers to enjoy alongside $.55 chicken wings.
- 5:30 PM - Terrapin tour & tasting at the brewery.



Friday, April 11
- 5:30 PM - Terrapin tour & tasting at the brewery.
- 4:00 PM - Aromas [Craft Works] kicks off their wildly popular Brew HaHa rare draft beer celebration.
- 6:00 PM - Trappeze Pub taps a cask of the Terrapin / Thornbridge collaboration beer - Coalition Imperial ESB.



Saturday, April 12
- 4:00 PM - Aromas [Craft Works] continues their wildly popular Brew HaHa rare draft beer celebration.
- 4:30 PM - Terrapin's huge 12th Anniversary Carnival at the brewery.
- Trappeze Pub hosts special keg tappings all day long in preparation for the Terrapin Anniversary Carnival, then MORE for the after-party.
- 5-6 PM - Catch 22 Gastropub - Special one beer pairing for only $10 per person plus tax & tip.



Sunday, April 13
- 11:00 AM - Trappeze Pub's Inaugural Brew Fest Brunch Buffet - with beer starting to flow at 12:30 PM.


- 2:30 PM -

19th annual Classic City Brew Fest

featuring 350+ craft beers, 20+ unique casks, an exciting "Special Treats" booth and live music from

Playing on the Planet

.




-

Post Brew Fest

- Enjoy extraordinary beers at Copper Creek, Trappeze and Aromas after the Classic City Brew Fest.


- 5:00 PM - Aromas [Craft Works] continues their wildly popular Brew HaHa rare draft beer celebration. Swing by to see what treasures remain.
- Five Points Bottle Shops - Both locations will be open on Sunday, so that Brew Fest patrons can load up on a huge range of craft beers to take home.



Tuesday, April 15
- Trappeze Pub - Terrapin/Green Flash tap takeover. Both brewers will be present after brewing Tangerine Dreamsicle at Terrapin earlier in the day.



Wednesday, April 16
- 6:30 PM - Catch 22's first beer dinner to wrap-up Athens Craft Beer Week in style. 13 beers, 6 courses, 2 breweries (Terrapin and New Belgium - with a Cigar City collaboration from each). Two chefs will present food items: Richard Miley from Catch 22 and Josh Aaron from Savory Spoon.